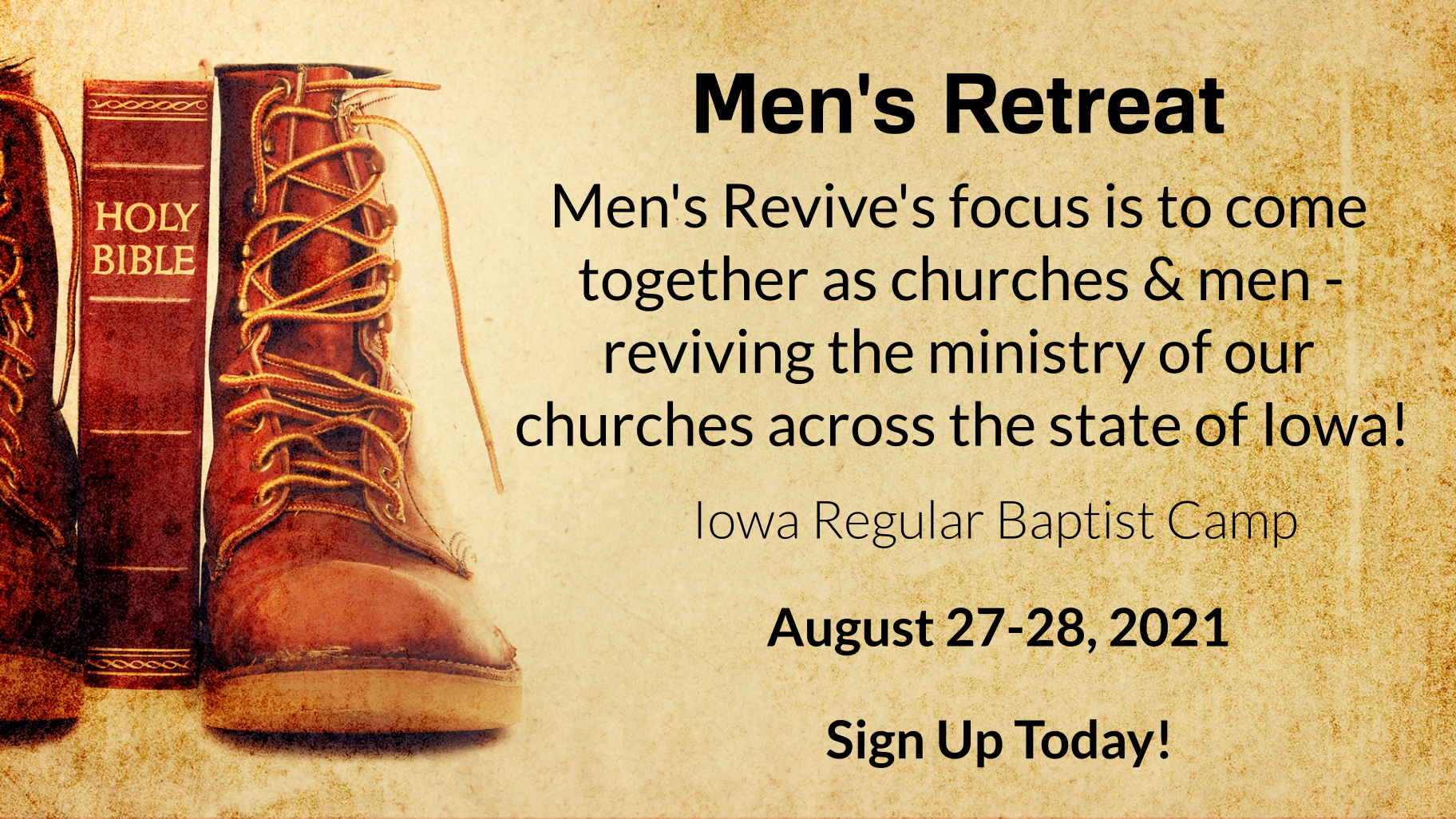 Men's Retreat at IRBC
Friday,
12:00 PM - 12:00 PM
, Iowa Regular Baptist Camp
About
"Striving Together - Making & Maturing Disciples"
Men's Revive's focus is to come together as churches & men - reviving the ministry of our churches across the state of Iowa! This retreat balances biblical challenge and great fellowship on the beautiful North Shore of Clear Lake.
Main Speaker: Jim Tillotson
Jim Tillotson is the president of Faith Baptist Bible College and Theological Seminary. He has served in this roll since 2015, after serving for 18 years as senior pastor at Meadowlands Baptist Church in Edmonton, Alberta, Canada.
Workshops:
Friday @ 4:00
Risks & Rewards of Discipleship - Les Ollila
Saturday @ 10:30
Discipling Using the Word - Andy Stearns
Discipling the Family - Tim Capon
Discipling the Next Generation of Men - David Wood